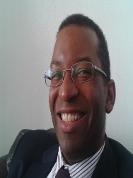 Hello I'm Tim,
I am a fully qualified DSA Approved Driving Instructor (ADI) with 10 years experience.
I will teach you how to drive safely and efficiently and help you to achieve your goal to pass your test within months
Nothing would please me more than seeing you pass your test first time.
I was also always being told by friends and family that I was a calm and relaxed type of person and that I would make a great driving instructor.
I use the Driver Active training system because this is a well structured system that is a great shortcut to your driving test success and ensures that you can always keep track on your progress.
I have attended a one day workshop with Julia Malken (who featured in the BBC Three TV programme 'Autistic Driving School'). This has given me an insight into the problems faced by pupils with SEN (Special Educational Needs), for example dyspraxia and dyslexia.
I follow the DSA ADI code of practice. Click here to see the Code.
Call Now For More Info
Call 01254492432
Phone/Text 07980517739
Email: info@timsimmsdrivingschool.co.uk
Or submit the form below and I will get back to you as soon as possible.